You've heard of them, now it's time you hear from them.
Latest Episode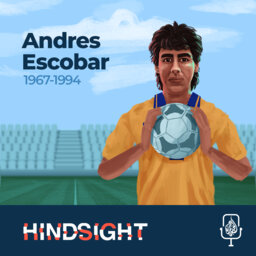 Andres Escobar: The Gentleman of Football
Andrés Escobar was considered the gentleman of football for his clean, calm play on the pitch. But his life was cut short after a mistake at the 1994 World Cup. In hindsight, it was impossible to separate the footballer, and the sport, from the other Escobar in 1990s Colombia.
WINNER OF:



About The Show
Hindsight brings to life some of history's extraordinary figures for those who want to know about them while being entertained. Step into the shoes of dictators, artists, and famed poets, for a start, and explore the world from their perspective. Catch them in a lie or get caught up in their struggle. Through in-depth research, interviews, and an immersive soundscape, this award-winning docudrama series promises a journey of hope, hard truths, and entertainment.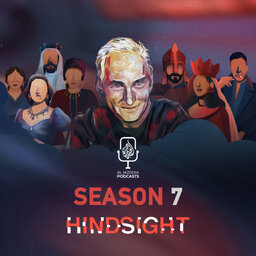 Your Narrator
English actor Charles Dance (Rabbit Hole, Gosford Park, Game of Thrones, The Crown, The Jewel in the Crown) masterfully narrates this series. With authority and a bit of cheek, Dance guides listeners on a unique ride through history providing context and truth to the drama around each character.
Explore our other podcasts