Our flagship podcast makes global news intimate in 20 minutes, five days per week.
Latest Episode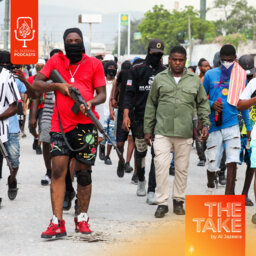 Can foreign intervention save Haiti from gang violence?
Since last year, Haiti's government has been asking the international community for help to restore peace and security. This week, the United Nations Security Council approved sending an international police force led by Kenya to Haiti. Kenya signed on to send 1,000 police officers, with Washington pledging $100 million and logistical support. The Caribbean country has been gripped by spiraling gang violence as well as poverty and food insecurity. And if assistance does succeed in pushing back the gangs, there's still a need to address Haiti's lack of governance and political power vacuum. The last UN mission there lasted from 2004-2017 and faced accusations of rights abuses, sexual violence, and starting a cholera outbreak that killed more than 9,000 people; so, can this foreign intervention avoid repeating those mistakes?
WINNER OF:





About The Show
The Take is a daily interview-driven international news podcast hosted by award-winning journalist Malika Bilal. Each episode focuses on conversations with journalists and people directly impacted by the news of the day, offering our listeners the context necessary to understand what's in the headlines.
With millions of global listens, it's clear the conversations we're having on The Take are worth hearing. And critics think so too. The show has won the Online Journalism Awards, the Signal Awards, Lovie Awards, and Anthem Awards, among others.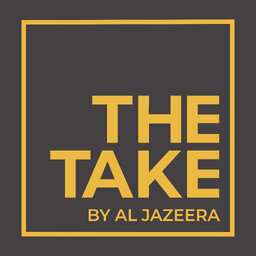 Our Host
Malika Bilal is an award-winning international news journalist. She joined The Take after eight years as co-host of Al Jazeera's Emmy-nominated show The Stream.
A Chicago native, Malika graduated from Northwestern University's Medill School of Journalism. Malika has reported from across the US and the Middle East. She has interviewed guests spanning the political and entertainment spectrum, but her favorite interviews are with those you have not heard of yet.
Malika Bilal
Host of The Take
Audio is intimate in a way other media isn't - it's what drew me to podcasts. The Take combines that intimacy with global reporting the way Al Jazeera does best. It's what keeps listeners coming back.
Explore our other podcasts