Whether you call it football or soccer, you can't understand it without understanding the modern world — and you can't understand the modern world without understanding its most popular sport. Join host David Goldblatt for conversations about politics, culture, economics, immigration, religion, cinema — and of course, some all-time favorite goals.
Latest Episode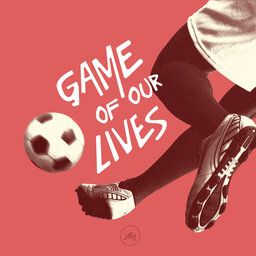 To the Victor Goes the Umbrella
France took home the trophy, but we all know who really won the World Cup: Vladimir Putin (who somehow ended up with the only umbrella in Moscow). In their Season 2 adieu, David, Tony, and Kanishk share their top moments from one of the most memorable tournaments in ages — before duking it out over where Raja should pledge his football allegiance.
More from Game of Our Lives
Explore our other podcasts